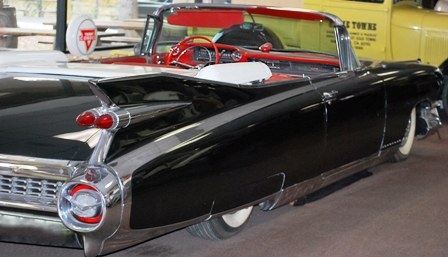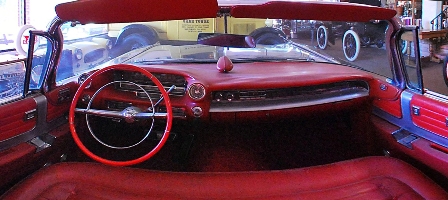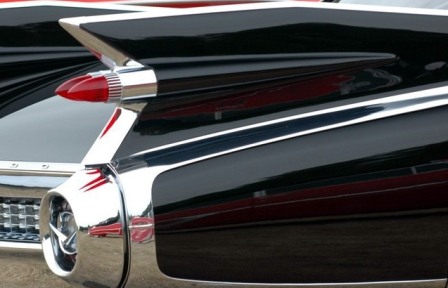 1959 Cadillac Eldorado
VIEW FULL SPECIFICATIONS FOR THIS CAR
Our second Featured Classic Car is a 1959 Cadillac Eldorado Biarritz Convertible which was famous for its tall tailfins, extra chrome and extreme dimension. By todayís comparison, with 225inches overall length the 59-Eldorado is 2 inches longer than the 2010 GMC Suburban; not bad for a 2 door coupe! Equally impressive the 390 cubic-inch V8 developed 345 horsepower and a top speed of 130mph. This was one of the most flamboyant cars of its time, but also it was the end of an era and subsequent Eldorado models in the 60's return to a more conservative style.
This car can be viewed at the Deer Park Winery and Car Museum in Escondido, CA. The Museum contains one of the most exhaustive collections of American convertibles with nearly 100 convertible models on display.
To see virtual tours of our past Featured Classic Cars, click here.
We are in the process of expanding the database to include more years and foreign as well as American automobiles. Please direct your comments or suggestions to info@classiccardatabase.com. We value your input.